Bryant Liquors in Overland Park
Bryant Liquors got rave reviews from Sport Cave owners, Rhonda and Donnie Hornberger, so I am here to find out more. I did look up Bryant Liquors on Yelp before I came here and found they have a 4.5 star rating out of 5 stars possible. Check out Yelp reviews and then come in and meet the Chris and Nikol.
Family Owned and Run
Bryant Liquors is a family owned business, of Chris and Nikol Bryant. Both looking for a business to start in 2012, Bryant Liquors was the brain child of Chris, because of all his 18 years of experience bar tending. Owning a liquor store was a logical step in their careers. Chris vast knowledge about liquor, and drinks has help him to stock the store with quality items.  Nikol is in charge of the business side, working on the computers and accounts. They make a perfect team, both as owners and a couple.
They opened their doors on May 15, 2012, so they have been opened a little over a year. So, I asked what they have learned, or what they would change since they have a year as experienced liquor store owners. Chris said they have changed everything in this store since they opened. They now have a steady clientele, and know what to have in stock. They are very proud of the fact that they are very competitively priced on all their liquors, and have lower prices than some of the large stores in the area.
Corner Store Feeling
Chris and Nikol both come from customer service backgrounds and are very proud to carry that tradition into Bryant Liquors. They strive to make a connection with each and every one that walks thru their doors. Being a family owned business, they make it a goal to have Bryant Liquors seem like that Corner Store, so friendly, competitive prices, and convenient. And from what I could tell, by the customers in the store they have succeeded.
Why go to Bryant Liquors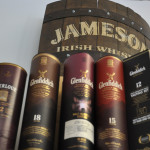 I did ask why people should check out Bryant Liquors over other stores in the area. Chris stated that they have one of the largest selections of single malt scotch, plus their great prices on all the liquors they stock in the store. Chris and Nikol update facebook with all the specialty liquors they receive in the store, so make sure you follow Bryant Liquors on facebook.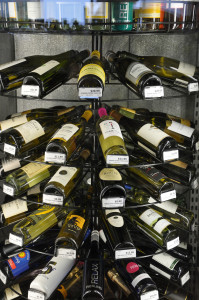 Locating Bryant Liquors
I was impressed with Nikol and Chris and how they have started a business and they truly seem to enjoy it. Bryant Liquors is conveniently located at the west corner of Price Chopper, and I feel if you are looking for some liquor for a party, or just a quiet evening at home. You need to check out Bryant Liquors.
Hours:
Monday – Saturday 9:30 am -11:00 pm
Sunday 12:00- 8:00 pm
11800 W 135th St,
Overland Park, KS 66221
Phone: (913) 851-0570
Website:  bryantliquor.com
Facebook: https://www.facebook.com/bryantliquorstore